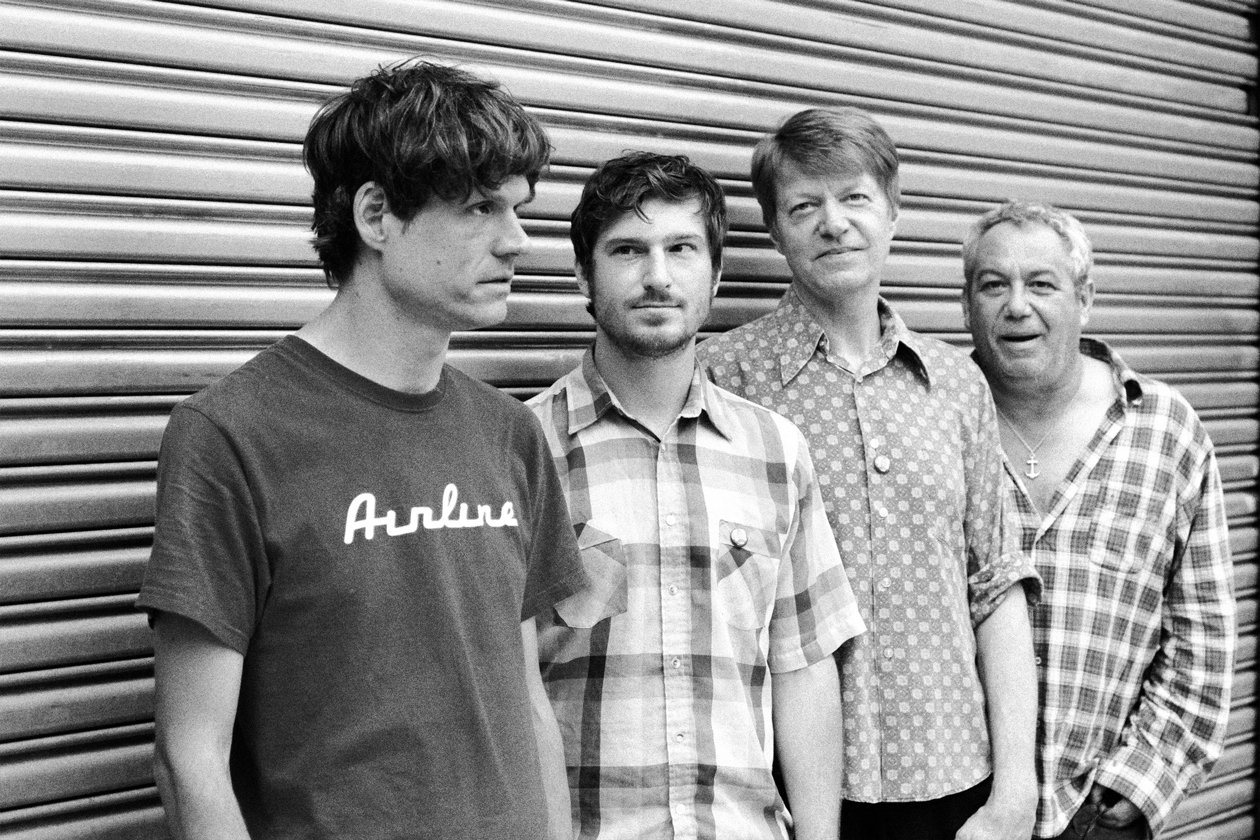 photo by Lucas Hodge
full article by Lucas Hodge via Premiere Guitar.
Karma—despite the John Lennon song—isn't always instant, or as Mike Watt (Minutemen, Firehose, Stooges) says, paraphrasing Orson Welles, "No wine before its time." 
Some things take a while. 
Watt's most recent project, Big Walnuts Yonder, is a case in point. The ensemble—an alternative supergroup of sorts—features Watt on bass, Nick Reinhart (Tera Melos) and Nels Cline (Wilco) on guitars, and Greg Saunier (Deerhoof) on drums. The project was years in the making, from inception to realization, and given the busy touring and recording schedules of the parties involved, it's amazing it ever came together at all. 
But it did, and praise the heavens, what a joyful noise it is. From the faux James Brown guitar breaks of the album's opener, to the free sounds of "Flare Star Phantom," to Cline's righteous Beatles' Revolver-era solo at the end of "I Got Marty Feldman Eyes," Big Walnuts Yonder is a feast for the ears. For pedal geeks, it's even better. Reinhart and Cline had about 70 pedals between them, according to Watt. (On the other hand, he plugged straight into an amp.) 
The project started with a conversation between Watt and Reinhart while on tour. "My band, Tera Melos, crossed paths with Watt and his band, the Missing Men, in Ireland," Reinhart says. "We were playing a show together in Dublin and were hanging out backstage. Whenever you're sitting around with Watt, you just have questions for the guy. He's a legend. He told us Black Flag stories from the SST days. Hearing about the Minutemen and that whole world is really exciting for guys my age, in our mid-30s, who grew up on that stuff. I asked him about his record, Contemplating the Engine Room, which Nels plays on. I mentioned the song 'The Boilerman' because the guitar in that song is so ripping and crazy. I'd never heard guitar like that over that kind of music. I said, 'Man that must have been crazy, Nels ripping over that.' And Watt's response was, 'You want to know Nels? You've got to play with Nels.' Then he said, 'Let's start a proj.'''
"I've really gotten to the point where I'm not into genre any more. Music is music." —Mike Watt
Read more